On 27th April 2015
On Friday 24th April the Lichfield candidate, Mr Michael Fabricant, spent time with all the staff at The Cloisters Medical Practice, a busy GP surgery in Lichfield, learning about real life General Practice and front line medicine. He met nursing and administrative staff and learned how medical records have improved dramatically, along with electronic patient records and electronic prescriptions. He then joined Dr Helen Stokes-Lampard (GP) for an afternoon surgery with a wide range of patients who had kindly consented to him being in the consulting room.
Mr Fabricant said "We have all probably been to a doctor's surgery and been on the 'receiving end', but this visit gave me an invaluable insight into the hard work of a dedicated team of professionals behind the scenes. The work of the individual GPs, their nursing and administrative staff is the front end of our NHS and without their expertise, the system would collapse. I am hugely impressed. I hope to make use of my experience and the contacts I have made at the surgery as a valuable resource when considering NHS matters in the House of Commons." Michael signed a patient confidentiality agreement before attending the surgeries.
Dr Stokes-Lampard said "It was tremendous for the patients and staff to see our practice MP take the time to come and really understand how tough it can be on the front line in the NHS. All staff in Primary Care are working harder than ever to provide a good service with fewer resources, and it was a great morale booster for everyone to feel that our concerns are being recognised. I was also personally delighted that Mr Fabricant had such an analytic approach to making a diagnosis, so he really got involved with some of the cases."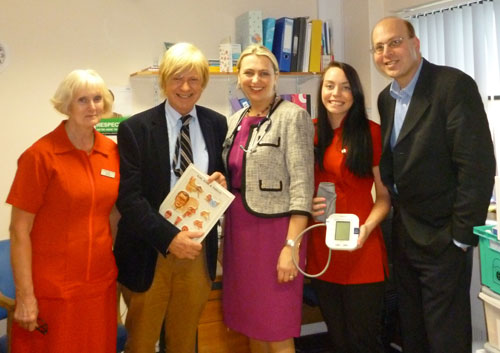 Photo 1 shows (l to r) Mrs Norma Richardson (Receptionist), Michael Fabricant, Dr Helen Stokes-Lampard (GP), Miss Chloe Nash (Receptionist), and Dr Gulshan Kaul (GP)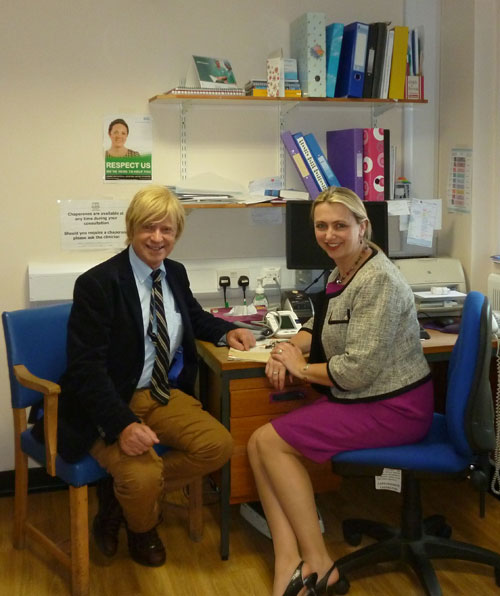 Photo 2 shows Michael Fabricant with Dr Helen Stokes-Lampard (GP)