On 12th December 2014
Michael Fabricant popped in and met some of the volunteers helping at the Lichfield Food Bank today (Friday 12th December) and donated some food. The Bank opens at 2 locations: today (Fridays) it is at Wade Street Church in Lichfield between 12.30pm and 2.30pm and at the Emmanuel Christian Centre in Netherstowe Lichfield on Tuesdays between 10am and Noon and Wednesdays between 1pm and 3pm.
Michael says "There are pockets of deprivation in the Lichfield area and the generous donation of food by locals helps those most in need. A major issue is local people not necessarily being aware of the service available so my visit was three-fold: firstly, to thank the volunteers who make this all happen; secondly, to donate some food; and finally, to help publicise this valuable service.
"For those who wish to donate food, information is given on what food is required and where to donate it at lichfield.foodbank.org.uk And information is also available on this website for those who need to use tha Bank."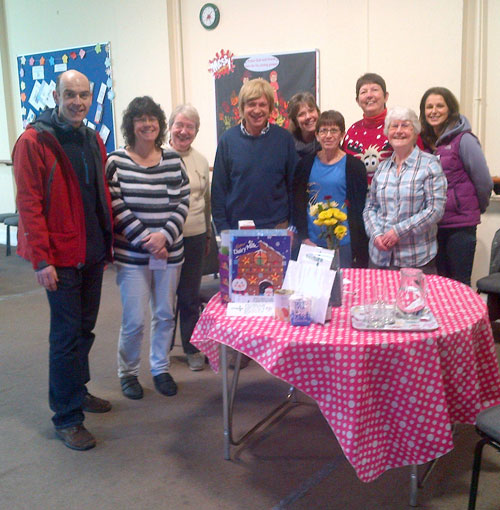 Photograph shows Michael with Lichfield Food Bank volunteers at Wade Street Church in Lichfield.