On 26th October 2013
Michael Fabricant attended the Launch of the Royal British Poppy Appeal in Lichfield on Saturday 26th October. He will be laying Wreaths on behalf of HM Government and Parliament in Lichfield on Remembrance Sunday and at the National Memorial Arboretum on November 11th.
"I learned that as far as the Poppy Appeal is concerned, Lichfield is one of the most generous cities per head of population in the West Midlands. One collector, whom I met, single handedly raised almost £7,000. This money goes to the care of the injured and their families and the families of those who have made the ultimate sacrifice for their country. We shall remember them" says Michael.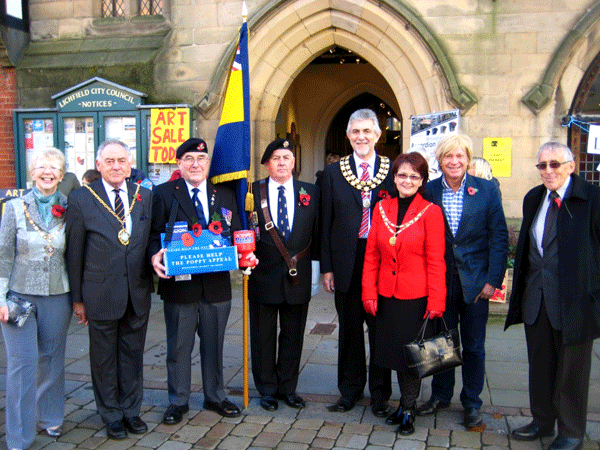 PHOTO shows Michael Fabricant with the Mayor of the City of Lichfield and the Chairman of the District Council among others.