On 9th January 2013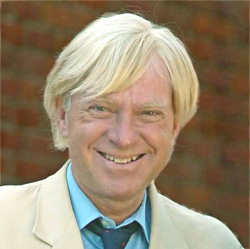 Lichfield Festival is delighted to announce that Michael Fabricant MP has been appointed a Patron of the Festival. He joins the celebrated conductor Valery Gergiev in this prestige role.
The Festival say: "Michael Fabricant is the long standing Member of Parliament for Lichfield, a post he has held since his election in 1992, following a career in radio and broadcasting. In addition to serving as Lichfield's MP for almost 21 years, he has served on the Culture, Media and Sport Select Committee and more recently has been a government Minister, serving as Lord Commissioner of HM Treasury. He is now national Vice-chairman of the Conservative Party.
"A tireless champion of all things linked to Lichfield and its surroundings, Michael has said he not only feels compelled to check whether crockery is made in Staffordshire and toilets from the town of Armitage, but has also spoken warmly during debates in the Commons on the great value the Lichfield Festival brings to the artistic and community life of the City and the West Midlands."
Michael says: "I am honoured to have been asked to be Patron of the Festival. It is already one of the country's leading arts festivals with a varied programme. My goal will be to help expand its already wide reach both geographically and in relation to the audience it attracts. The Festival is a huge success for Staffordshire and the West Midlands. With Lichfield already expanding its hotel facilities, I want to help make the Festival a must-attend venue for London and other concert goers too."
Welcoming him to the Festival family, Nick Sedgwick, chairman, said: "I am delighted that Michael has agreed to become a Patron of the Lichfield Festival having been a long time supporter of the arts in general and the Festival in particular. We look forward to working with him in promoting the Festival to the widest possible audience and to build on the success that the Festival has enjoyed over the past 32 years."
The 2013 Lichfield Festival will run from 4 to 14 July.
Information: 01543 306270
Website: www.lichfieldfestival.org
Facebook: facebook.com/lichfieldfestival
Twitter: @lichfieldfest #LichFest12