On 22nd October 2012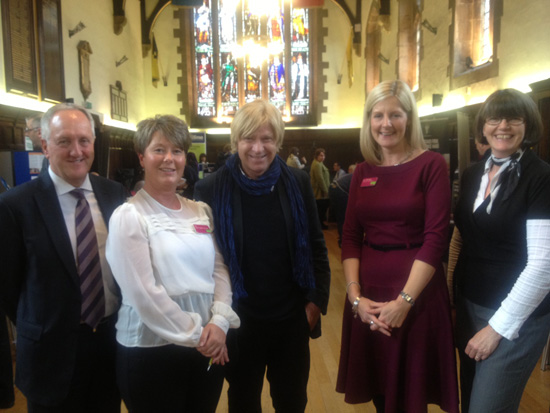 Michael Fabricant attended the Get Britain (Lichfield) Working Event held in the Guildhall, Lichfield on Friday 19th October.
He says: "The event was by all accounts a great success. Several hundred people visited which, given the low unemployment rate in Lichfield and Burntwood – 2.8% – which is far lower than the rest of the west midlands and the nation as a whole, is a testament to the DWP who organised it.
"The event had recruitment stands including those from Debenhams, Miller Construction, the Bromford Group, St Giles Hospice, the Army, and Mediline, as well as help and training organisations such as the National Careers Service, South Staffordshire College, and the Lichfield District Volunteers Service as well as many others. I was really pleased to visit and and be told by the regional DWP officials that I am the first MP to have attended such an event."
Photograph shows Michael with officials from the Department of Work and Pensions (DWP) and Lichfield's Job Centre Plus.