On 7th November 2010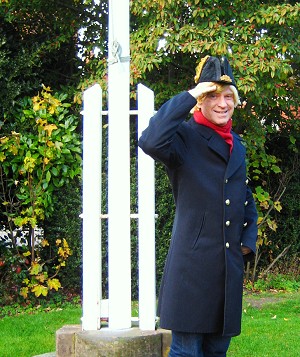 Michael Fabricant will be the narrator of an unconventional version of Gilbert & Sullivan's HMS Pinafore to be performed in Lichfield Cathedral at 7.30pm on the evening of Saturday 5th March 2011. "This version of HMS Pinafore will feature the regular songs, but the narration is likely to go wildly off piste as it did when I narrated the Mikado a while back" says Michael. "The evening is great fun, fabulous entertainment, and everyone is invited – either to sing along or merely to watch and enjoy."
Tickets will be available from January in the Cathedral bookshop, 9 The Close, Lichfield WS13 7LD; telephone 01543 306150.
Photograph shows 'Captain' Michael Fabricant on the poop deck.