On 14th November 2007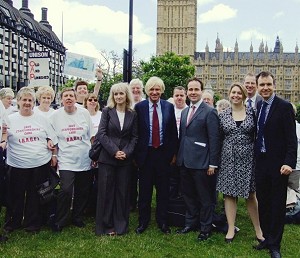 Following Staffordshire County Council's decision today to close the
majority of care homes, Michael Fabricant has referred the Council to
The Local Government Ombudsman on a charge of maladministration.
Michael Fabricant says: "Whether it be the closure of care homes, the
fiasco of job revaluation with a third of council staff being told to
take massive pay cuts, or the sale of Staffordshire owned farms, a
common thread runs through them: ignoring the signs until it is too
late and a major crisis being the consequence. This lack of foresight
is unique to Staffordshire County Council. While other counties have
addressed these issues early and resolved them, Staffordshire buries its
head in the sand and hopes it will go away. If ever there were a case
of 'a stitch in time save nine' this is it.
Meanwhile my heart goes out to residents of care homes, their relatives,
carers and County employees who now have to make dramatic arrangements
to their lives. Meanwhile council tax payers will have to bear the cost
of employing independent consultants whose recommendations have been
ignored by the Council.
"I do not believe the Labour controlled Council to be evil as some
have said. I just believe them to be bumbling incompetents".
In his letter to the Ombudsman, Michael wrote, among other things:
"As with the job evaluation scheme, the issue of care home closures
could have been handled far more humanely and effectively had the County
addressed the matter some years back. Although the County was aware of
funding difficulties for some time, no action was taken. This
precipitated the present announcement of closures which will take place
over a short period of time dispossessing elderly residents from their
homes.
"I believe these are examples of maladministration and I would ask that
you investigate this matter."
Photo shows recent protest in Parliament.