On 13th June 2007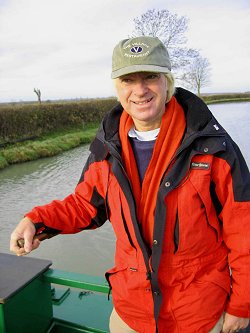 Michael Fabricant is to be the new Patron of the Lichfield & Hatherton
Canals Restoration Trust following the death of Sir John Smith who
previously held that position.
"I am a keen narrow-boater and I so much look forward to seeing
narrow-boats on the canal travelling once again alongside the Tamworth
Road close to the centre of Lichfield. It will bring in extra tourist
dollars – canal holidays in England are now highly popular with
Americans – and will help stimulate the local economy", says Michael
Fabricant. "I am really very honoured to have been asked to be the
Patron of the Lichfield and Hatherton Canals Restoration Trust. Its
objectives will result in improved amenities in Lichfield and throughout
the midlands as it connects up a currently dislocated west midlands
canal system."
Brian Kingshott, Chairman of the Trust, says:- "Michael Fabricant has
always been a strong supporter of the restoration of the Lichfield Canal
and has frequently appeared at events organised by the Trust. His most
recent input has been to lead the walk from Huddlesford Junction along
much of the line of the canal.
"The Trust is delighted to announce that Michael has accepted an
invitation to become a Patron. This gives due and proper recognition to
the help and support he has given for over a decade. Sadly, one of our
previous Patrons, Sir John Smith died earlier this year, thus providing
the vacancy." Michael is a member of the Lichfield Branch of the
Inland Waterways Association.