On 1st March 2006
Members of the Lichfield Society of Artists visited Parliament yesterday
(28th February), enjoyed a tour of the House of Commons and the House of
Lords, and then had tea with Michael Fabricant. On Saturday 4th March,
the Society will be opening their Spring Exhibition at 11am at The
Library, The Friary, Lichfield and the Exhibition will run until 23rd
March.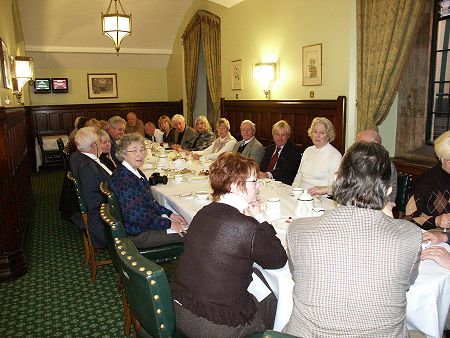 Michael, who has sponsored the Michael Fabricant Landscape Award Cup
which will be awarded at the Exhibition says "The Society is an
integral part of Lichfield life attracting artists from Burntwood,
Sutton Coldfield and further afield. It was a pleasure hosting them at
the House of Commons and I look forward to attending the Opening of
their Spring Exhibition on Saturday."
Photograph shows Michael with Members of the Society.