On 8th March 2003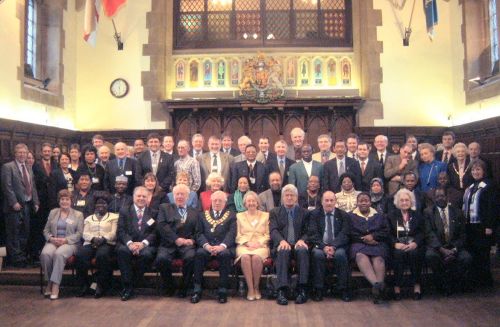 Guildhall Lichfield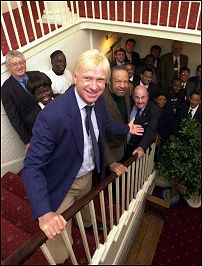 Earlier today (Saturday 8th March), Michael Fabricant met with 25 MPs from
all parts of the Commonwealth to talk to them about the constituency work of
an MP. Later this week, they will receive a series of lectures down at the
House of Commons on the legislative work undertaken by British MPs. (See
earlier News Release dated 27th February
).
The morning
meeting, held at the George Hotel in Lichfield, was followed by lunch at the
Thai Rainbow Restaurant opposite the hotel where a performance of Thai
dancing was given.
The meeting in the George Hotel was chaired by Labour MP Tom Cox, chairman
of the United Kingdom Branch of the Commonwealth Parliamentary Association.
Michael Fabricant spoke for 25 minutes and then took questions. "The range
of questions was fascinating", says Michael Fabricant. "It gave an insight
into the working conditions of MPs in very different countries.
"Several African MPs asked whether we have to give money to constituents to
pay for their weddings and funerals. I replied 'not so far' and many were
fascinated by the fact that British MPs have staff and computers. One
asked what the CPA can do to make their Government take their Parliament
more seriously. Discussions with the Canadian and Australian MPs were also
interesting. We discussed how to serve a constituency of many thousands of
square miles – a problem I don't face in the Lichfield constituency which is
somewhat smaller.
"All the MPs seemed delighted with Lichfield: the specialist shops, the
restaurants, the Cathedral, and the City's special atmosphere. Many said
they would be encouraging their constituents to come to visit in the coming
years. And that has to be good news for Lichfield" Michael adds.
The previous day, Friday, the 25 MPs met representatives of local Government
including the Mayor of the City of Lichfield and the Chief Executive of
Lichfield District Council.